TOP > Scope of activities > Real Estate

Creating New Values Through Urban Development of Condominiums and Buildings Our urban development create new values in construction of condominiums and buildings We have started development business, beginning with the development of Roppongi's Haiyu-za building. Since then we have made various achievements from condominiums and development to renting items to management. Azuma Building Service undertakes management business for after-sales service.

Centered on the Metropolitan area, we provide high-quality residences with more comfort, safety, and high asset values from the city center to the suburbs under our street planning.

Beginning with the development of renewing Haiyu-za ("Actors Building"), we conduct various business.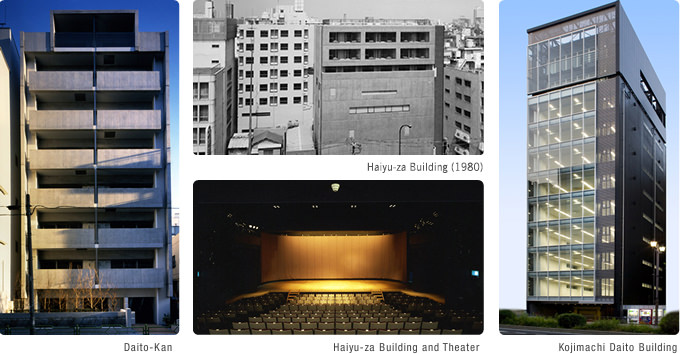 Daitoh's Azuma Building Service conduct the management of sold condominiums and buildings and respond to the needs of inhabitants and tenants from reforming to upkeep in partnership with entrepreneurs.