TOP > Scope of activities > Staffing

Daitoh Group's One & Only Casting apply our know-how on restaurant chains and provide staff to food business industry. Deeping staffing scarcity in eat-out industries is solved by our "reasonable," "high-quality," "quantity of stable supply" at once and ensured to activate the food industry.

We assist recruiting personnel under reward for success. We introduce wide personnel from kitchen hall staff to managers and staff in the headquarters. There is no cost until willing career changers are finalized.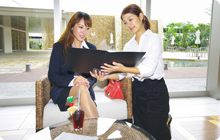 We present from spot workers (From 4 hours) to short- or long-term ones according the customers' needs, as well as in form of dispatching or introductory dispatching. It's also possible for us to engage in hotel catering or setting the table.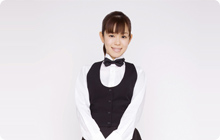 We operate eating and food business recruiting site "Job Restaurant." We are one of the best recruiting media to challenge the cheapest staffing cost. Our own search facility ensures us to search for eating and food business employees.